How to ship Calcium Hypochlorite?
Calcium hypochlorite Ca(OCl)2 can be found in swimming pool disinfectants, in bleaching agents, in deodorants and in fungicides.It has been widely used in many different occasions. But there are only four countries in the world that produce Calcium Hypochlorite, that is China, US, Japan and India. Most of the consumers worlwide need to buy it locally ir import from the four countries which produce the product.
UN2880 Calcium hypochlorite, hydrated or Calcium hypochlorite, hydrated mixtures, Hazard Class: 5.1; Labels: 5.1-Oxidizer. As we can see, Calcium Hypochlorite is 5.1 degree hazards chemical, it is not easy to ship as only few shipping line accept the goods, and only with few suppliers which shipping line would accept for safety concern during the shippment.
The product of Calcium Hypochlorite must be in high and stable chlorine content in Sodium Process Granular or Tablet, well packed and sealed, and the loading process is extremely important, the drums must be carefully supported and wrapped if necessary. Wuhan AquaClear Technology Co., Ltd is the only few companies here in China that supported by shipping line the ship the goods, for more than 14 years, we have abundant experience to stuff the goods and make sure ever step of the loading and shipping are under safety control.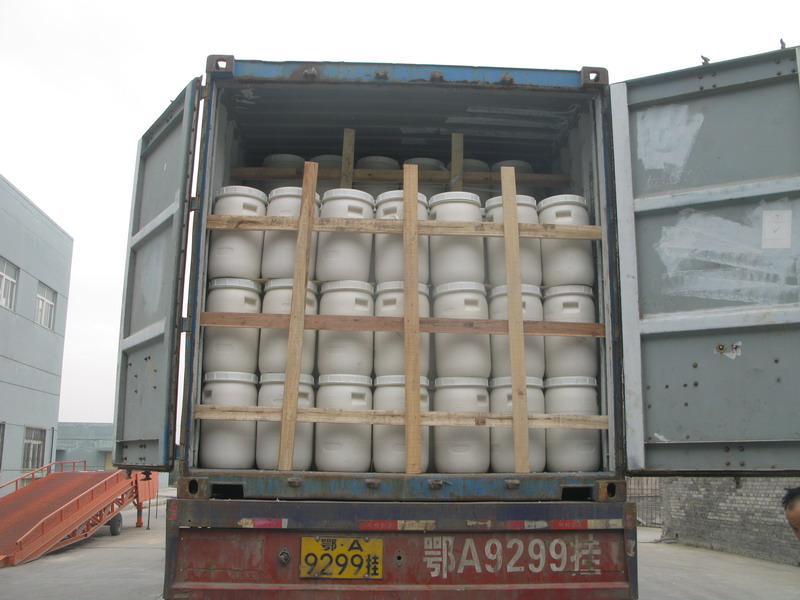 About AquaClear:
Wuhan AquaClear Technology Co., Ltd. is a major manufacturer and exporter of of Swimming Pool & Spa Chemicals (TCCA 90% (Trichloroisocyanuric acid) /Chlorine Tablets /Trichloro /Chlorine 90%, SDIC 56% and 60% (Sodium Dichloroisocyanurate) /NaDCC /Stabilised Chlorine, Calcium Hypochlorite 65% and 70% sodium process /Granular Chlorine /Pool Shock /HTH, Bromine (BCDMH) Tablets, Ph+, Ph-, Flocculent, Algaecide) here in China, our annual output is 75,000 MT, ranking NO.1 in China. AquaClear products has been sold to 90 countries(Thailand/Malaysia/Philipines/Singapore/Indonesia/Cambodia/Vietnam/Korea/Saudi Arabia/UAE/Turkey/Iraq/Madagascar/India/Bangladesh/Maldives/Sri Lanka/Togo/Senegal/Cote D'Ivoire/Nigeria/Tunisia/Morocco/Isreal/Palestine/Malta/Australia/Canada/Guatemala/Belize/Honduras/Venezuela/Ecuador/Argentina/Chile/Bolivia/Haiti/Dominican Republic/Russia/Guiena Republic/Tunisia/Egypt/Angola/Panama/Trinidad and Tobago/St Lucia/Costa Rica/Paraguay/Brasil ect.) and regions worldwide with good fame and reputation. Based on values of Honesty and Commitments, we are proud to serve our clients over 14 years. We always believe that your success will be our business.